2021 is without a doubt, shaping up to be the biggest year for crypto currency, and it is definitely no surprise to me. You see my dear friends, in 2020 their was a huge wave of mainstream acceptance for digital currency, our beautiful friends at PayPal now allows their users to buy crypto on their platform and that is huge. And the very well-known JP Morgan who is a Bitcoin bear, is now predicting that Bitcoin could go far beyond $650,000 in value in the near future, and when JP Morgan predict something like this well, let us say we need to pay attention, because JP Morgan understands wealth in a very big way.
Over the past few years you more than likely heard a lot about cryptocurrency, Bitcoin which is the original and the oldest cryptocurrency went on a tremendous run in 2017, soaring roughly 2000%, and that was done in less than a year, Peaking at nearly $20,000 that December. However, just as quickly, Bitcoin plunged more than 80% throughout 2018. Let us fast-forward to this past month, when the price soared to an all-time new high which was around $60,000 more than triple it price at the end of 2020.
Yes my friends, as you can guess it's a very hot topic in many financial circles. The crypto space is without a doubt full of fascinating opportunities, however, many individual investors simply do not know how cryptos actually works or what they are good for. So today, I am now going to answer several of the most common questions to help all of you better understand the cryptos space. Because if you are considering to make money in cryptos, you definitely need to know at the very least the basics first.
WHAT IS A CRYPTOCURRENCY
A cryptocurrency is a computer program that generates digital coins and also tokens that people can use over and over on an extremely secure network, and I do mean a very secure network. At the heart, they are computer programs or teams of computer programs that are all working together. Bitcoin which you'll may often see written as (BTC), is the best known crypto, the easiest way to understand, physical bitcoins doesn't actually exist. You cannot hold them or put them in your piggy bank, Bitcoin is simply digital money that isn't controlled by any government in our world (praise the Lord on that) or by any group of people or corporations.
One part of the Bitcoin computer program will allow the safe transfers from one Bitcoin investor to another. If you are going to use Bitcoin as a currency, you will need a way to send and receive them. Another part of this program watches every transaction, making sure that their is no fake or fraudulent transactions taking place before they are verified. Since we are talking about hundreds of millions and sometimes billions of dollars in Bitcoin changing hands each and every day, so preventing fraud is extremely important.
It is like one of the credit card company's, let us say, MasterCard suddenly announcing that anyone in our world can download its software and start verifying it's transactions in exchange for a cut of the fees, this is how the Bitcoin computer program works. Anyone can run the program and could even verify transactions for a cut of the transaction fees. There is another part of the Bitcoin computer program that works like a ledger, that keeps a permanent record of all the transactions. The ledger is like Bitcoins accounting books, it is a public list of all the Bitcoin transactions that has ever happened from day one.
For example, Billy pays Maria for a service with a Bitcoin, it is recorded in the Bitcoins ledger for both individuals. However, not only that, it is also recorded in the ledger by Peter, Alan, and Martin, and anyone else who runs the Bitcoin program. Now please keep in mind that's a simple explanation, because on the Bitcoins Network people's names aren't ever used. Instead, the ledger used unique Bitcoin addresses, they are much like a very long cell phone number.
The ledger is called a blockchain, I am sure if you are involved in investing you have heard about blockchain. The blockchain was one of Bitcoins biggest innovations, since every transaction is public, it can be verified by anyone else within minutes in the majority of cases. While every Bank in this world shuts down and reconciles it's database with other Banks every night, the mighty Bitcoin runs 24/7.
The word crypto comes from Bitcoins super strong cryptographic code, in other words my dear friends, it's the same type of secret code that is used to protect highly classified government information. The code make sure that the Bitcoin Network and the ledger always stay secure. Billy doesn't want Maria to be able to steal from him or to even guess his password. And no one else wants the database to be manipulated, so they are all protected with the secret code.
With cryptocurrency, all these pieces of this unique puzzle work together to make it possible for all of us to buy, to sell, and transfer them safely, even though no one is actually in charge, this is the beauty of it all. That's right dear friends, no central party like the government or a bank is ever in charge of Bitcoin. It's why you offer hear cryptos like Bitcoin referred to as decentralized.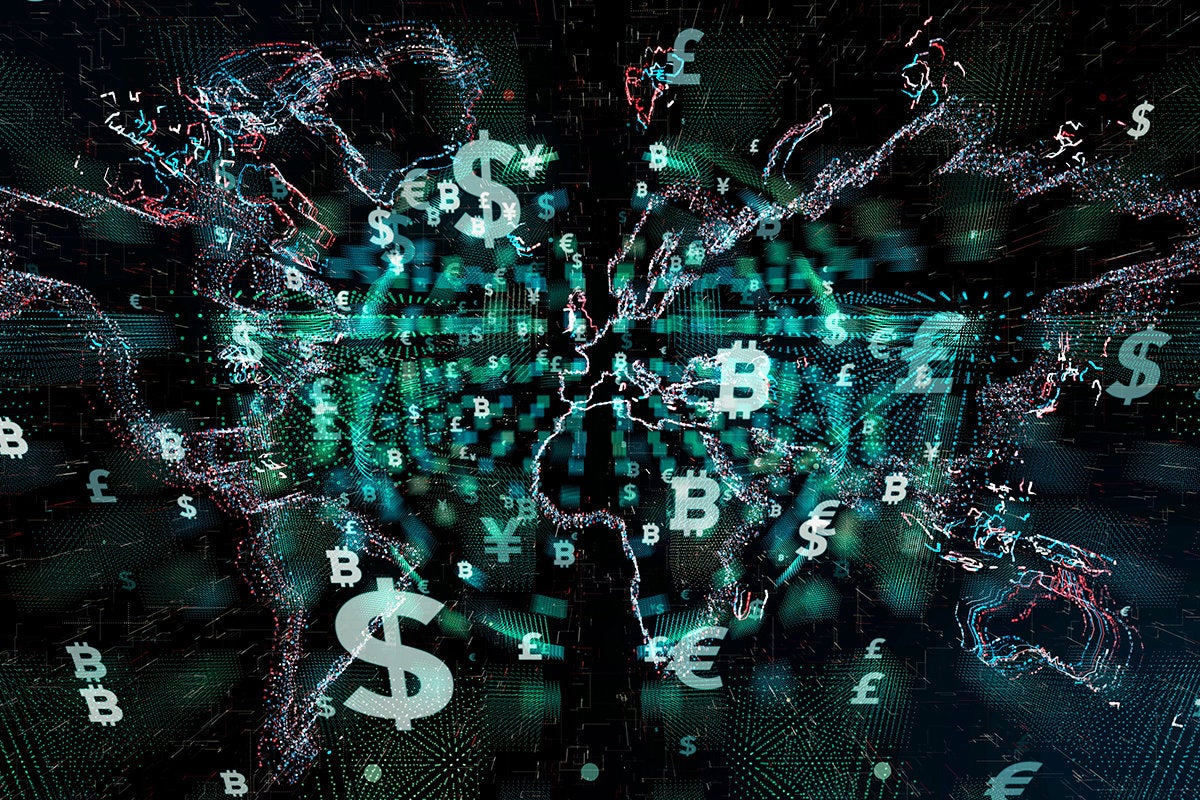 The blockchain has spurred radical innovation in non-financial industries. For example some cryptos can be used to transfer virtual items in video games, and others can track pharmaceutical drugs from their raw ingredients, all the way to a hospital bed, also it can help build artificial intelligence networks or insurance, marketplaces and big time, countless other uses. To put it bluntly, cryptos are already touching base to almost every industry on this planet. Yes my friends, Bitcoin is a crypto, and for now it's definitely remains to be the biggest and the most popular.
Email: earlncox@gmail.com Phone: 929-249-5296
However, after Bitcoin launched, all sorts of entrepreneurs jumped on the bandwagon, dreamed up ways to make their own cryptos with different features then Bitcoin. A good example is Ethereum, (ETH) It supports "smart contracts"which enables automatic financial transactions. Also, we have the Binance coin, (BNB) which can get us discounts and other benefits on the world's busiest crypto exchange, Binance.com (and it's America counterpart, Binance.us).
Bitcoin is extremely strong, and their are some experts that has said Bitcoin cannot be hacked. However, it is also pretty slow when it comes to verifying transactions. Let us imagine, if you are buying some groceries, instead of swiping your card and being approved in seconds, it could take minutes for Bitcoin to verify a transaction. So faster cryptocurrency were developed.
In recent years, other cryptos came along that can better protect our privacy by hiding information about our transactions. And other added specific features, like a built-in programming language or "programmable money". That unlocks the potential for automated financial transactions.
My name is Gunther Dedobbeleer from Brussels, Belgium and I've been involved with online marketing since 2011. Like most people, I've had ups and downs, wins and losses, scams and legit deals. Trying to find something worth putting time and energy is becoming more and more difficult these days, don't you agree? To be honest, despite the world going absolutely nuts with COVID, 2019 and 2020 were by far my worst years. I'm 43 by the way. I got scammed 4 times in 2019 and beginning of 2020 and I really considered giving all of this up for the first time since I began in 2011. Financial struggles brought me in a really difficult situation. So needless to say I've had to fight an uphill battle to get back into a good place with everything. I got burned several times in these programs and my team and I lost big. But i'm not a quitter and i was convinced that I would make it in the online space. So now i'm only involved in crypto opportunities and it's going better everyday

 
If you will please, imagine, for example, if you only had to pay for insurance when you were physically driving your car, thanks to smart contracts, financial transactions that don't require human intervention. Smart contracts are impacting everything from the lending industry to prediction markets to robotics and much more. Other cryptos target specific-use cases, that are called "utility tokens,"they Grant the holder certain privileges, for instance, voting rights or access to a specific service. We are also now seeing more "security tokens"emerging. They are similar to stocks and can do things like pay dividends, including embedded financial reports and much more.
It is hard to actually know how many cryptos that we will need in this world. You see dear friends, of the thousands of cryptos that already exists, we only know and like a few doesn't or so right now. Some cryptos are design to serve as a currency like Bitcoin, however, as I said before, many cryptos have been designed and create to complete company's specify tasks or other narrow focused ones. These tasks can range from tracking goal or silver to verifying data to even proven you are old enough to drive or purchase alcohol without sharing your personal information.
In the next few years, we could definitely see Bitcoin hidden $250,000, $500,000, or even 1 million. Now my dear friends I don't know what your plans are, but I am in, their is going to be a whole bunch of brand new millionaires and my intentions are to be one of them. In this article I have left the names and information of people that I know, can help you to get on the road to invest in cryptos, if you so desire. These individuals, have proven to be extremely trustworthy, and they definitely know what they are doing, and will help you with all of your investment needs concerning cryptos (Bitcoin). I pray that this article has given you some light and understanding of cryptocurrencys.
May good health and prosperity be always with you.
Humbly yours Paul Earl.
www.Beautiflworid.com