There's going to be a few individuals, that are going to be upset with what I am about to say, however, I will not be able to look at myself in the mirror anymore if I do not say this. As I surf through Facebook, I see so many good people doing all that they can to find an easy way out. A way to do affiliate or internet marketing without heaven to invest time and energy into learning the right way to do it, so they can indeed be successful.
I see so many good people jumping on board with these individuals that are offering their expertise (supposedly) in this matter, however, I have also noticed that some of these people that are offering their services for free, once in their web, are offering and recommend products that they say is needed before these people have learned how to ride this horse, and are not giving the whole truth. And that my friends is not cool at all. You got to remember my dear friends, You cannot receive a Harvard Education from a high school teacher.
Another thing that's disturbing me in a very big way, there is a ton of people on Facebook and other social media platforms that are paying companies their hard-earned money to sell these companies' products and then calling these people affiliate. And these so-called affiliates must buy products from these companies each and every month in order to be an affiliate. Wake up, wake up people, this is not how it is supposed to work, however, most of these companies, if not all of them, are very aware of people being naive on how it actually works to be an affiliate. And believe me, they are taking full advantage of it, wow.
So on this day, I have decided, I will not remain silent anymore. I will not allow these egotistic want to be's, and the vultures that are trying to talk you out of your hard-earned money, and the companies that want free labor, and be paid for it, deceive you any longer. I will become the Whistleblower, and lay it all out, in how affiliate marketing or internet marketing works. Also, where you should and can acquire the knowledge that you need.
Let us begin by answering the question of what is affiliate marketing. Most companies need affiliates to make money and to scale their business, one or a few people can only do so much, however, thousands can build a marketing Empire, and their's certainly nothing wrong about getting paid a commission for connecting a company with a new customer. Many businesses operate this way if you have ever purchased a car you have dealt with a commissioned salesmen.
It is a practice that is many hundreds of years old, and it is still common today. If you are a decent salesperson, it's a far better way to make money than a normal 9 to 5 jobs that only pays an hourly wage or salary, In fact, your income is effectively independent of the number of hours you work. Let's say, you can make $10,000 in a couple of hours one day, and absolutely nothing the next day, and then several thousand, 2 to 3 days, later, you will still beat the shirt off of anyone that has a nine-to-five job.
However, the only difference with affiliate marketing is that you're not a Salesman. In fact, you don't have to do any of the selling if you really don't want to, the website that you are placing ads for can do all the selling for you. Let me try to put it another way, let us say I build an outstanding training product for business owners who want to learn how to create their first website and start collecting leads, that they know they will need.
Let us say, the price is $1,200 and that they are happy to pay it because if they implement the strategies that are taught in this training product, they will be able to generate thousands of leads for their business. Which could be worth hundreds of thousands of dollars, so $1,200 is a no brainer. I have this product and I have a website that explains all the benefits of the product and how someone can buy it. But I have absolutely no website visitors and with no one to see my website well, I won't make, not even one single sale.
And this my friends is where you come in, you become an affiliate for my business by Joining my affiliate program, and your role is very simple; to bring a potential customer to my website. Once they are on my website, I can then sell her or him my training program. If they buy it, I agree to split the $1,200 with you, after all, without you I wouldn't have made that sale in the first place, which is only fair, right?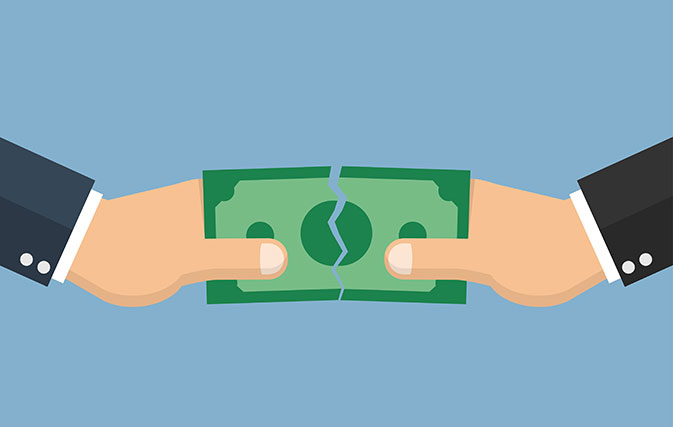 A different affiliate program will pay different amounts to those who close the sale. Some will pay 15% Commission others will pay up to 50%, it all depends on what their costs of fulfillment is, and yes, how greedy or generous they may be. If they are too greedy and payout tiny commission, affiliates won't promote them and why should they? There are plenty of other businesses out there that will compensate their Affiliates much better, however, if they're too generous, their margins will be terrible and they may not be in business very long, and that not good if you are an affiliate waiting to get paid.
Let us once again, discuss your role, and that is getting people to someone else's website. How do you do this? First, you acquire an affiliate link from your new affiliate partner, one that's totally unique to you Then you place ads on other online's venues: Facebook, search engines, chat board, other social media platforms, etc. And believe me, and even if you don't know this, a huge percentage of the ads you click on online aren't actually placed by the business owners selling the product. They are placed by an affiliate, people who place ads and get clicks (traffic) in order to earn commissions, that's how it works.
My friends, you could go on Facebook at this very moment, place a link to someone else's website and have someone click that link in the next hour. That is what driving traffic is, sending people to different websites, the only difference between you and an affiliate, is that you are not getting paid to send traffic (yet) and how much traffic do you need to send to a website in order to make your first Commission?
That all depends mostly on two things, the people who make up your traffic and how good the website is at making an irresistible offer that gets people to buy. Now you may be wondering, why do these business owners who had websites don't just place their own ad so they can actually generate their own traffic without having to pay an affiliate a commission. Well actually, most do, but the internet is so extremely large and vast that they choose to get additional traffic from affiliates. And to be perfectly honest with you, they can't reach it all on their own, they need people like you to be affiliates. Which means you have the upper hand.
I hope by now you have an idea why you do not need to pay a company to be one of their affiliates. The bottom line is, they need you, without affiliates, they will only be ducks without water. The information that I am giving you here today, a lot of companies out there don't want you to know, how it actually works because with this knowledge they cannot take advantage of you by convincing you there is a need to pay them to be an affiliate. Please believe me when I say there are thousands of companies that are looking for affiliates and are willing to give their affiliates outstanding Commission.
However, there is a lot more to this picture, and that is you need knowledge before you can go into action and be successful. There are a lot of people that actually believe that they can embrace affiliate marketing without acquiring the skills, and this my friend is insanity. You cannot be a good carpenter without the training, you cannot be a good police officer, a school teacher, or a computer technician without the training. And this is true also if you want to be successful in affiliate marketing.
---
There are a few good people, that can actually help you on this path. People that I had watched over the years that sincerely want to help others and these people are:
Kenny White
William James
Christinea Carriera
Rand Jarosz
Anthony Nmezi
Nadia Nisha Subratie
Jack BM Mason
Peige Malys
Marie Katrien Gonce
Mary Beth Angiolelli
John Rubino-Smith
Julie Willits
There are some really good opportunities out there, and these good people can give some of them to you. And these are just a few:
Sonya Marissa
Susan Dhillon
Harihara Kalidass
Kristal Jaxon
Nicholas Barnes
Brance Kane
Jeff Niquette
Earl N Cox
Kathy Lo-Pinto
Terry Washburn Jr
Mieke Galiart Kwarten
You can also find some good training from these outstanding people:
Anthony Morrison (Success Connection)
Frazer Brooke's (Masterclass)


---
If your intentions are to make a commitment to do affiliate marketing full time, then you will need the very best training possible. And for that my friends, I highly recommend Wealthy Affiliate, an organization that has been around for over fourteen years. With over a million and a half members, with the most sophisticated platform on this planet. An organization where you will learn everything that you will need to be successful in affiliate marketing. That will also give you your own website, with hundreds of companies that you can become an affiliate. And the first month is totally free, you will receive a whole month to decide if it's right for you, and if it is, it will only cost you $19 the second month, and the third month is $29 with no increase after that.
The one thing then I want you to completely understand, is these companies that want affiliate, need you more than you need them. It is not necessary for you to pay to be an affiliate, let me give you an example, I am an affiliate with MyDailyChoice, in order for me to be an affiliate I must buy a certain amount of CBD products each and every month, the only reason that I go along with this is that, I want and need the CBD oil, that this company produces. So since I am buying the CBD oil anyway, I might as well be an affiliate, however, if I did not need the CBD oil, there is no way that I would pay them on a monthly basis to be an affiliate. I also promote two other company that gives me higher commissions, and I don't have to buy any product at any time, and that is the way it is supposed to be.
What I'm saying is this, if you are an affiliate with a company that is mandatory that you buy merchandise from them each and every month, if you do not need that merchandise, you should not have to buy it. That is affiliate blackmail, and until people stand up to these companies and say no we will not continue to accept affiliate blackmail, these companies will continue to use and abused you. And that my friend is dead wrong, anyone and everyone must stand up together and tell these companies we are not going to pay you to make you money anymore. These companies need you more than you need them.
In the last couple of years, I joined a few companies for only one reason, to find out how they work. I also got on board with a few so-called experts in affiliate marketing to find out how they did things, and this is what led to this article. I make very decent money from affiliate marketing, I don't live in a mansion however, I live very well. I truly care about people, I want everyone to be as healthy as they can be, and to prosper. This is my mission, and also my team's mission, and we have made a promise to complete this mission, for as many people that we can, no matter what. We sincerely hope that you truly understand what is written in this article because we only want the very best for you.
May good health and prosperity be always with you.
Humbly Yours, Paul Earl.
www.Beautiflworid.com