Over 2 million Americans rely on medical cannabis to treat their pain, and about 60% of the US population are now living in states where it is legal to use this drug for certain health condition. However, finding out where to buy it and what to look for can sometimes be extremely overwhelming. Just like you will need a driving license to drive, unless marijuana is already legal for recreation use in the state that you live in, you will need a medical marijuana card to possess and use the substance legally.
As of now, 33 states, the District of Columbia, Guam and Puerto Rico allows certain patients to use marijuana for medical purposes. All other states allow limited access to CBD, in some cases only for rare and severe forms of epilepsy. Usually you must have a diagnosed ailment that's on your State's list of qualifying medical marijuana conditions. For example cancer or a neurological disease such as Parkinson s or multiple sclerosis. You'll then need to make an appointment with your physician, who will certify for your state's medical marijuana program that you have a health condition that qualifies you for a patient's card.
Once the application has been approved, you then typically fill out the paperwork online and receive your card anywhere from a few days to a couple weeks later. If you are in a state that is recreational use, anyone over the age of 21 can purchase cannabis. But you should still get a physician's recommendation to buy it. You see, normally cannabis sales to people with a physician's recommendation are subject to less tax, and those people can usually buy more at once, then adults use individuals.
In most states, like Connecticut or Michigan, its fairly easy to find a dispensary, as the state has a list of licensed dispensary facilities to choose from. But a few states, like California, has little or absolutely no regulation, so its like the wild west my friends. This is why its even more important to do your homework and ask a lot of questions; most dispensaries will allow you to take a tour of their facility beforehand. By the way, you should never buy medical marijuana online. The reason being, recent research has found that those products often contain either higher or lower concentrations of the drugs then indicated on their labels.
When you are searching for dispensary near you, here are some important questions to ask.
Do you have third-party certificate? Ideally, both the dispensary and its manufacturing and cultivating partners (the people who actually grow and produce the marijuana) will have PFC certification, which means they're verified that the product contains the amount it says it does, doesn't contain an unacceptable level of contaminants or undeclared ingredients.
Do you have a membership agreement in place? The dispensary should require you to sign a contract that includes, among other things, agreeing to always provide a valid medical marijuana card and to not sell your marijuana to others. This contract should also clearly outline how to obtain more information about particular products and how to file a formal complaint against the dispensary, if necessary. If an agreement don't spell out both of these things, I personally wouldn't feel comfortable signing.
How much training does your staff have, only about 20% of u.s. dispensary staff personnel have had any sort of medical or scientific training in this area according to a 2016 Stanford study published in the journal Cannabis and Cannabinoid Medical Research. However, a lot has changed send 2016, so you will find that today, most personnel of American marijuana dispensaries have been trained very well however, you want to pop the question anyway.
WHAT STRAIN SHOULD I GET?
You may walk into a dispensary, and you may find you are being given the hard sell for WHITE RHINO for relaxing, or GREEN CRACK to give you an energy rush. But the experts say these names don't really tell you anything. Strains are generally broken down into two groups, indica and sativa. Although cannabis may tell you that indicas will help relax you, while sativas will invigorate you, the terms indica and sativa are actually referring to a geographic origins of these strains and not to an actual effect. What is important is the percentage of THC which is one of the main chemicals in marijuana. If you're new to marijuana you should look for strain with a THC level around 15%, which is about half of what you will find in a very potent strain. I have seen strains that have a THC level over 40%.
Here are a few varieties you might find at a dispensary:
SKUNK
BUBBLE JACK
CRITICAL SPICE
BLUEBERRY AK47
SUPERSONIC
ROXX
SHIVA
AK47
BIG CHUNK SOUR DIESEL
PURPLE HAZE
GRAPE STOMPER
And the list goes on, and on, and on. Many people buy medical marijuana online however, they might not always get exactly what they pay for. A 2017 study published in Jama found that nearly 70% of all products sold online made from cannabidiol an extact of the marijuana plant, also known as CBD, contained either high or lower concentrations of the drug than indicated on the label. That could potentially mean those CBD product are ineffective or even dangerous. Please always do your homework.
What's the best way to consume marijuana?
There are actually three main ways to take in cannabis, eat it, inhale it, or rub it in. Marijuana can be baked into all sorts of goodies, such as cookies, and brownies, or cakes and pies. It's a tasty way to get cannabis in and its familiar. A person might not be comfortable smoking or vaping, but they are just find with eating a brownie, that's why this is often the go-to method of many people especially marijuana patient.
When you INGEST THC, your liver changes it to something called 11-hydroxy-THC, which is much more psychoactive. As a result, you are more likely experience much more intense changes in mood, thoughts and behavior then if you'd, say, smoke or vaped it. It also takes longer to feel its effects, generally around 30 to 45 minutes. A common issue is, someone eats a brownie, after 45 minutes doesn't feel anything, and then has another one. Five or ten minutes later, the first dose hit and they end up having a very uncomfortable 8 or 9 hours experience. That's why its so important to start low and slow.
That's why my friends, is so important to start low and slow, Ask the dispensary for the lowest potency edible possible, and gradually work your way up to a higher dose if necessary. It's also important to remember that many of these products also contain a lot of calories, sugar and, or fat: If you are diabetes, or are overweight this probably isn't the best form for you.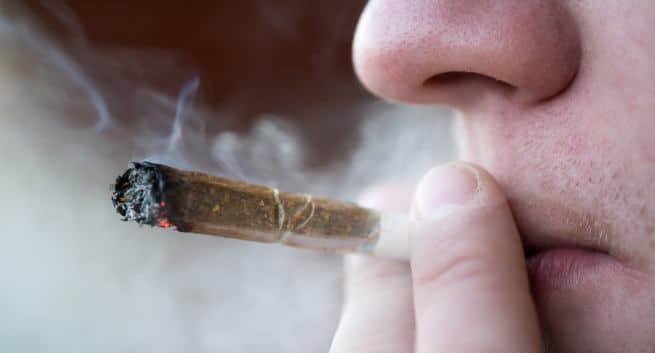 INHALING, this is the quickest way to get marijuana's chemicals like THC into your bloodstream, either through smoking or vaping, as most people will feel its affects within just minutes. You can also easily adjust your dose, smoke more if you don't feel the effects, and stopping once you do, which makes over consumption a lot less likely. However, there are health risks to both. Smoking can damage your lungs, and vaporizers release chemicals such as propylene glycol and glycerin, which may be potentially toxic when they burn. There may be little evidence to show that these chemicals cause harm, but there is no proof that they are actually safe either.
CREAMS, these tropicals are designed to be absorbed directly through your skin. They are easy and convenient, and since they just have a local effect, you are able to rub it directly into an affected area, without worrying about getting high. The chemicals in cannabis don't penetrate the skin well, so its a little unclear whether you'll get any better from using them. Some companies now offer transdermal skin patch. But there's no real research yet to show they really are effective. If you have any question, any questions at all, concerning marijuana or its by-products please do not hesitate to reach out to Weightlifting for a beautiful world.
May good health and prosperity be always with you.
Humbly yours Paul Earl.
www.beautiflworid.com