*(Please leave a comment, thank you)*
My dear friends, we have all seen an incredible level of excitement around blockchain technology in the recent months. There has been without a doubt a noticeable increase in industry investment since the coinbase (COIN) direct listing on April 14th of this year on the NASDAQ ( if you are a stock trader I recommend investing in this security (COIN), you will understand why as you read on.
The entire industry can now see coinbase financial reports, oh my God, what a beautiful business it is. Coinbases revenues are forecasted to grow 408% year over year and in 2021 at 92% gross margins. And will generate more than 2.4 billion in free cash flow, my god wow, wow. These are exciting times boys and girls, I pray that you are on board and will not be left behind, because the future is here now.
This is hot, it just came in, my team and I just learned that PayPal is going to offer high yield savings accounts for digital assets', that means PayPal will pay investors interests on the digital assets' they leave on deposit. My friends, the yield is much higher than anything an investor would get from their US dollar savings account from their Banks, this is big.
This is indeed an interesting move, and guess what my friends? Paxos is the company behind this amazing offering. So it is not at all surprising that PayPal is investing big time in Paxos in the private markets. Then my friends, oh yes, it gets heavy, Bank of America is on the list. I definitely find this very interesting to see if the banking giant also have plans to jump into the digital asset space.
As we look at the bigger picture, this level of investment sets Paxos up to go public at some point within the next year or two, (keep your eyes open, their will be money to be made). That's an important milestone for blockchain companies providing key infrastructure to the industry. We are all in for a fascinating ride over the next few years, in the blockchain, digital assets', and the cryptocurrency space.
All right, get ready for this, now that coinbase is public, coinbase is required to report earnings results each quarter. This will be the first time that we will have the opportunity to see just how awesome coinbases business actually is. And with its direct listing last week, we have learned that coinbase expects the first quarter 2021 revenue to be a whopping $1.8 billion, yes my dear friends you heard me correct 1.8 billion.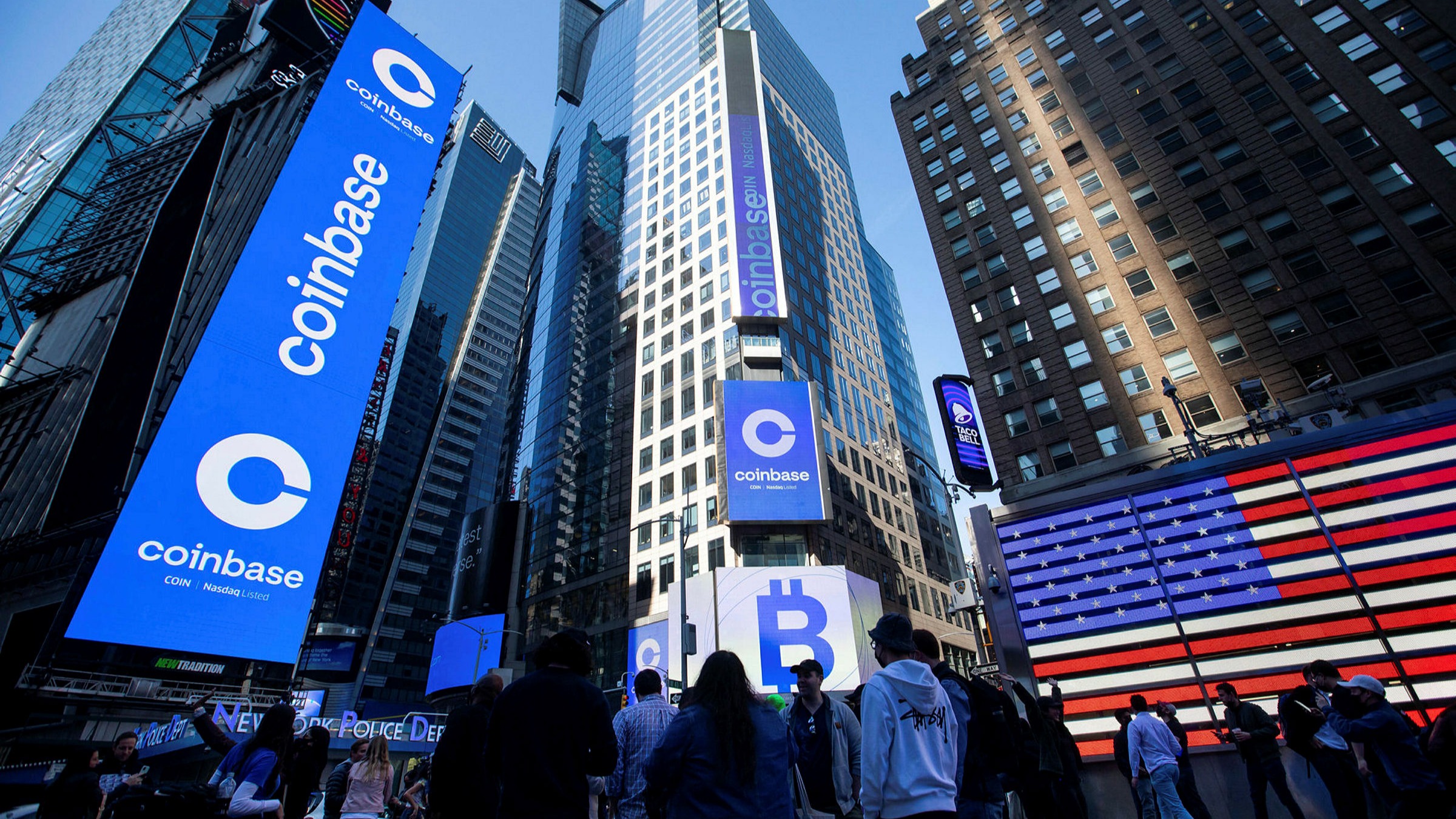 The numbers are not finalized yet, however, coinbase expects to generate $730 to $800 million in profit, wow this is definitely heavy. And get this people, coinbase did less than 1.2 billion in revenue for all of 2020, it has already exceeded that number in just one quarter. My God talking about exponential growth.
And we do know now, that coinbase has over 56 million verify users, (are you one?), Worldwide. That my dear friend's makes it the largest brokerage platform in the world by a very large margin. For comparedness sake only, Fidelity boasts 31.3 million brokerage accounts, and Charles Schwab has only 14 million accounts. (Now do you understand why I'm recommending to buy coinbase stocks). My friends this is no fooling around, the future of digital currencies is here, we must embrace or be left behind with regrets.
Now please listen to this, coinbases average revenue per user (ARPU) is between $34-$44 per month. That is extremely awesome, more simply put, this is one heck of a business. My friends this is a serious milestone in the blockchain and digital assets' industry and coinbase is one of the few Blue Chip companies in the blockchain industry. Now that coinbase is public, we all can understand what an impressive business it really is.
I personally believe coinbase is an awesome business, that gives everyone a shot at becoming wealthy. I am excited for its future as a public company, and so very happy that I invested in coinbase and that I do my digital currency trading with coinbase, what a beautiful thing it is to have this secure feeling within my heart, as I make money almost on a daily basis.
A heads up, my sisters and brothers, the IRS just announced that it will employ artificial intelligence (AI) and machine learning (ML) on blockchain data and publicly available sources to find people who have not paid taxes on digital asset gains. And people that's happening this tax season.
My friends, I cannot emphasize this enough, every transaction involving a digital asset or cryptocurrency is subject to capital gains here in the US. That means even if we sell Bitcoin or Ether to buy a lesser known altcoin, we must report that transaction to the unforgiving IRS. (Some things hasn't changed since ancient Rome).
My dear friends, the emergence of crypto is more like the emergence of the stock market itself. A brand new asset class that is reshaping the world that we live in, and creating generational life changing wealth in the process. The potential here is simply unprecedented. I'm talking about us, everyday people having the chance to make millions, tens of millions and Beyond without any need for bloated central banks, governments, or big Fortune 500 companies.
Our time is now, the door is open however, you must kick the fear to the curb and take a chance on you, on your dreams, to build a better future for your family, for your children, and their children. Yes their is a risk, but it is definitely worth it. And we must always remember, anything, absolutely anything worth having takes sacrifice.
Sometimes we all need a helping hand when we are venturing into uncharted territory, I know that I did, the company that I recommend is a company that I join for that helping hand and that company is Bitlocity, who has help educate me concerning cryptocurrency. This company also will help you make money, believe me it's a winning opportunity, and please always remember, as most of my readers know, if I recommend a company my team and I have thoroughly checked them out and more lightly, we have joined up with that company, because we know for sure it's the real deal. There is a link below take the time click on the link and check it out, I promise, you will not be disappointed.
May good health and prosperity be always with you.
Humbly yours, Paul Earl.
www.Beautiflworid.com